Amerikaner Cookies
"Amerikaner" means "American" and it is also the name of a most fabulous cake cookie that's available in many locations all over Germany.
They are beautiful, delicious cookies about the size of the palm of your hand and they make a fantastic sweet snack or as part of Kaffee (coffee and cake at 3 p.m. in Germany. What a delicious tradition.)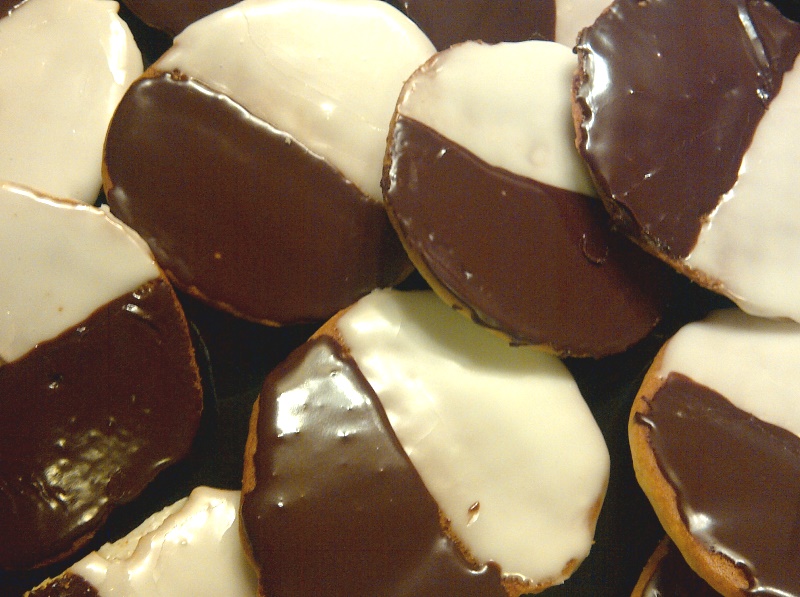 Here is a recipe for these cookies, known as black-and-white cookies here in the US. I made them for one of my German classes and they loved them. …
How to Make German Pancakes - Pfannkuchen
Germans have a wonderful affinity for pancakes, and their pancakes are more in the French crepe style. There is a restaurant in Ulm that specializes in pancakes, and I can highly recommend it.
If, however, you are nowhere near Ulm, here is a recipe from Germany converted into English units (or whatever it's called here in the States).

2 German Pfannkuchen
1 egg
1 pinch of salt
a scant 2/3 C milk*
2/3 C flour
butter
Combine the egg, salt, and milk. Add the flour a spoonful at a time and w…
Categories