Yes, you can finally learn to speak German.
You've probably tried to learn German on your own with an app or maybe you've taken a class somewhere. You probably have questions you couldn't get answers to, or maybe you couldn't get them answered to your satisfaction. Maybe you need more speaking practice.
You need a different kind of German learning. A kind that gives you answers to your questions. With activities that help you speak German the way you really want to.
This is German learning made just for you.
Welcome to private German lessons.
This is not your usual German lesson
Whether your usual German "lesson" is only you on your phone, tapping away at the screen like zombie, or it's a class filled with people that moves too quickly for you, private German lessons might be the right fit for you.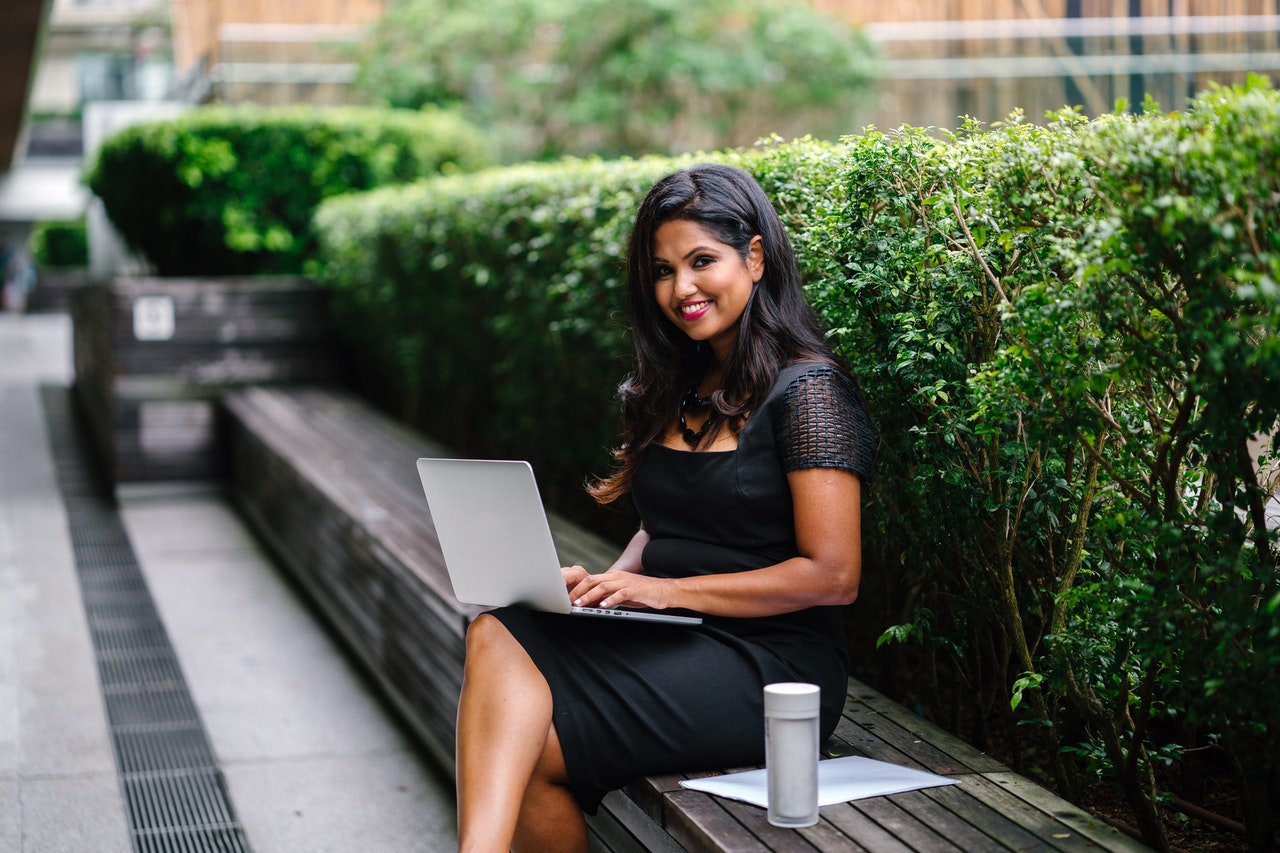 You can take German lessons online and learn to speak German with a live instructor (with me, Nicole). You can have your lesson at a time that works for you, using books written just for you, and in a lesson format that's tailored to your needs.
Private, Individual Lessons
When you take German lessons online with Nicole, you have a German lesson that's as interactive as a regular class. The lesson is about you and your learning, because there are no other people asking questions. You get to practice speaking German without comparing yourself to other people. And you get to ask all the questions you want.
What's a private lesson like?
Most lessons go approximately like this:
We begin by greeting each other in German (Guten Tag!).
After an easy warm-up, we talk about your homework and I answer your questions.
Then we start the next topic and I walk you through all the parts: grammar, vocabulary, everything.
We go through the homework so you know what to do for the next week.
Lastly, you download your whiteboard and I send you an email with your homework in it.
Das ist alles! That's everything!
Write on your own darn whiteboard!
Our online meeting room has a fantastic whiteboard where you and I can type text and mark it up with drawing tools. It's your whiteboard, so you can write your notes on it.
It's yours to download and save at the end of every lesson, too.
You'll have a record of everything we talked about in your lesson. I'll keep a copy, too.
Actual German books (not text books!)
The books we use have been written to help you learn to speak German. They're all from German publishers and are readily available here in the U.S. The books help you have conversations in German, but there's no set curriculum.
These German books have answer keys!
How many times have you been told not to use the book? Probably as many times as I will tell you TO use the book. Because why would you buy a book only to be forbidden from using it? That makes no sense! It's your resource, so use the book! Use the answer keys! Have an answer key party!
Here's how we use books and other materials in-class

We use a combination of these materials:

German Coursebooks

You use a coursebook with a workbook in it; there is an answer key. You also use a vocabulary book.

Materials from Nicole

You'll receive additional worksheets as well as online courses and downloads made personally by Nicole.

Real-World Materials

Together we can explore any website, book, brochure, street sign, or hand-written note you have available.

No grades. No tests. No finals.
I promise.
It's really this simple: no grades, no tests, no finals.
I promise.
(I will help you prepare for language certification tests. I'm a certified test proctor and I am happy to help you.)
Less pressure = more German skills
When you take away the preset curriculum and take away the grade, you take away all the pressure and all the worry. Then you can take all that energy you used to spend worrying and you can invest it in learning to speak German step-by-step.
That's a win-win!
Get the clarity you've always wanted.
Yes, there is clarity in German grammar!
Nothing is more frustrating than having someone explain a German grammar concept to you, only to have it disappear the moment you walk out of the room. Not here! Because you'll save your whiteboards from every lesson, you will always have your notes with you. And if you want to repeat the concept or dig a little deeper, then that's what we do. When you get the instruction you want, learning German is so much more enjoyable and a lot more fun.
As much or as little "homework" as you want
If you want, you can have a lot of homework, you can have an optional amount of homework, or you can have only a little bit of homework. You tell me and I'll adjust it.

Learn even more German in Conversation Classes

Meet other German learners just like you
In addition to your own, individual lesson, you get to practice German with the other clients, too!
Kaffeeklatsch
Kaffeeklatsch is one hour of simply speaking as much German as you possibly can. It's always on Saturdays at 11 am Central. It is a very popular conversation class.
Who are the other clients?

Here's a summary of the other clients I work with, all of whom are truly lovely people.

Adults who LOVE German

I mainly work with adults who love German. Some learn German as a hobby, while others travel in, live in, or want to live and work in a German-speaking country. Some have learned German before; some are new to it. Everyone is at the A1/A2/B1 levels.

Multi-lingual Teens

(N.B. I accept teens in my teaching studio on a case-by-case basis.) I work with teens who are already bi-/tri-/quad-lingual (English + any other language) OR they already speak some German and want to maintain or grow their skills.

So who are you, Frau Warner?
Hallo, ich heiße Warner, Nicole Warner!
I first learned German when I was in my early 20's. I had tried taking German in college and it was a DISASTER. I was constantly worried about the grade, the book we used was ridiculously confusing, and my teacher just couldn't explain the concepts clearly.
Then in 2003 I moved to Germany and took a different kind of German course, one without a final grade, with books for learning German (not textbooks). I learned to speak German so well that when I speak German with native speakers, they think that I'm German. I'm not. (Although I do love a good bike commute.) I now speak German at a near-native level and I've received the Zertifikat C2, the highest level of German speaking certification available. I've been teaching German live and online since 2013. I'm also certified to teach German as a Foreign Language and I teach it the way I was taught to speak it.
If you're ready to finally learn to speak German, scroll down to the bottom of the page and fill out the lesson request form.

Your All-Inclusive German Tuition:

$390/month
3, 60-minute lessons per month including:
regularly scheduled lessons

use of the online meeting room
an email with homework after each lesson
conversation classes are included

access to video and audio courses made by Frau Warner

payment in EURO available
discount on additional lessons

discount on special classes

an occasional surprise
private lessons for the price of a community college course
The fine print:
Tuition doesn't include your books. Tuition is due in advance and is paid as a subscription. A 24-hour cancellation notice is required. Please note that the tuition particulars for teens is slightly different; please ask me for specifics. All German learners under 18 must have a parent or guardian copied on all emails. Now let's get back to German!
Find out if private lessons are right for you with a free, 30-minute, no-strings-attached consultation with Nicole (Frau Warner).

To find out more about German lessons, fill out this form. Frau Warner will then contact you directly.
Please tell me how much German you already speak and anything else you'd like me to know.
If this form doesn't submit correctly, please clear the cache in your browser and/or disable ad blockers for this page.

Frequently Asked Questions (FAQs): Starting German Lessons

Feel free to read all the Questions and Answers or only the answers to the questions you have.
I've never learned a foreign language before. Can I take German lessons, too?
Yes! I have worked with many beginners and can help you with every aspect of learning German from how to learn vocabulary to finding resources that are helpful to you.
I need tutoring to help me with my current class. Can I tutor with you instead?
You sure can! Tuition is the same price and we follow your class curriculum instead. You still get all the client benefits.
I'd like to take lessons with a friend/partner/spouse/my family. Do you teach group lessons, too?
I sure do! Please tell me how many people are going to take part in lessons and how many different households it is. I'll send you the specific pricing.
Are you going to get mad if I don't do my homework?
No, I won't. I promise.

Simply tell me at the beginning of your lesson and I can adjust for that lesson. I can help you with your homework or we can move on. Also, if you know you have a busy week coming up, simply tell me "No homework for me this week, please." And I won't assign you any.
What are your other clients like?
My other clients are just like you and they speak German at all different levels. They have a wide variety of backgrounds and careers. Some folks have jobs in technology or medicine, some are tradespeople, some are consultants, some are still in school, some are retired, and some have a German/Austrian/Swiss parent. Clients have taken lessons from Hawaii, Idaho, Boston, Germany and Switzerland!

Everyone is welcome here and that's a philosophy my clients hold as well.
What do your current clients say about their lessons?
I have German customers. Can we focus on that business relationship?
Of course! Germanic work culture is different from what we have in the US, so it's important for you to work to bridge the gap.
I have dyslexia. Can I still learn German?
Yes, indeed! I can adapt worksheets for you using a couple of different tools, and the best news of all: German is much more predictable than English when it comes to writing it (orthography). I've worked with several people with dyslexia and I'm happy to work with you, too.
Do I have to speak German all the time? Do you ever speak English with me?
If you're a beginner, then we speak more English at the beginning. As you acquire skills then we speak more German and less English. Generally I encourage you to say whatever you can in German and for the rest we use English.
I'm an introvert. Are you going to make me talk about myself?
No. While you do need to know how to hold a general conversation, which includes basic introductory things about you, I won't be asking you the personal details of your life. That's not my job.
My job is to help you communicate in German, so I welcome you to make up answers if that's more comfortable for you. The goal is to speak in German, not exchange personal details.
How will I know I'm making progress?
This is really, really cool. You'll notice you're making progress:

when German words come to you while you're doing other activities
when your in-lesson speaking improves
when you begin to dream in German (that's always a fun one) or perhaps
when you notice you are figuring out more and more on your own
You'll surprise yourself!
My accent is horrible. Can you help me?
Of course! I'm also a professional, classical singer so I'm well equipped to help you with German pronunciation. Whatever your native language is, I'll help you learn authentic German pronunciation.
Do I have to be strong in grammar to learn German?
No, you don't. You can learn the regular grammar terms with me or we can use substitute terms that I've developed with other learners.
Accusative and Dative are a mystery to me. Can you help me? I'm so frustrated.
Absolutely! I will help you differentiate the two, practice the application of each, and you will learn which one to use when.
Do you teach slang and swear words, too?
Yes, in fact I teach just about everything in German. A language is a living thing, so when it's appropriate, I include slang, Umgangssprache (colloquial terms) and swear words.
You are welcome to ask me anything about German.
Find out if private lessons are right for you with a free, 30-minute, no-strings-attached consultation with Frau Warner.
To find out more about individual German lessons, fill out this form. Frau Warner will then contact you directly.
Please tell me how much German you already speak and anything else you'd like me to know.
If this form doesn't submit correctly, please clear the cache in your browser and/or disable ad blockers for this page.